Tuesday, December 12, 2017 - Chinese delegation visits DELTACAST
DELTACAST hosted a visit of thirty broadcasters from China for a tour of Europe.
This organization was supervised by 'China Sport Media' (CSM), the right holder of the CSL (the Chinese Super League).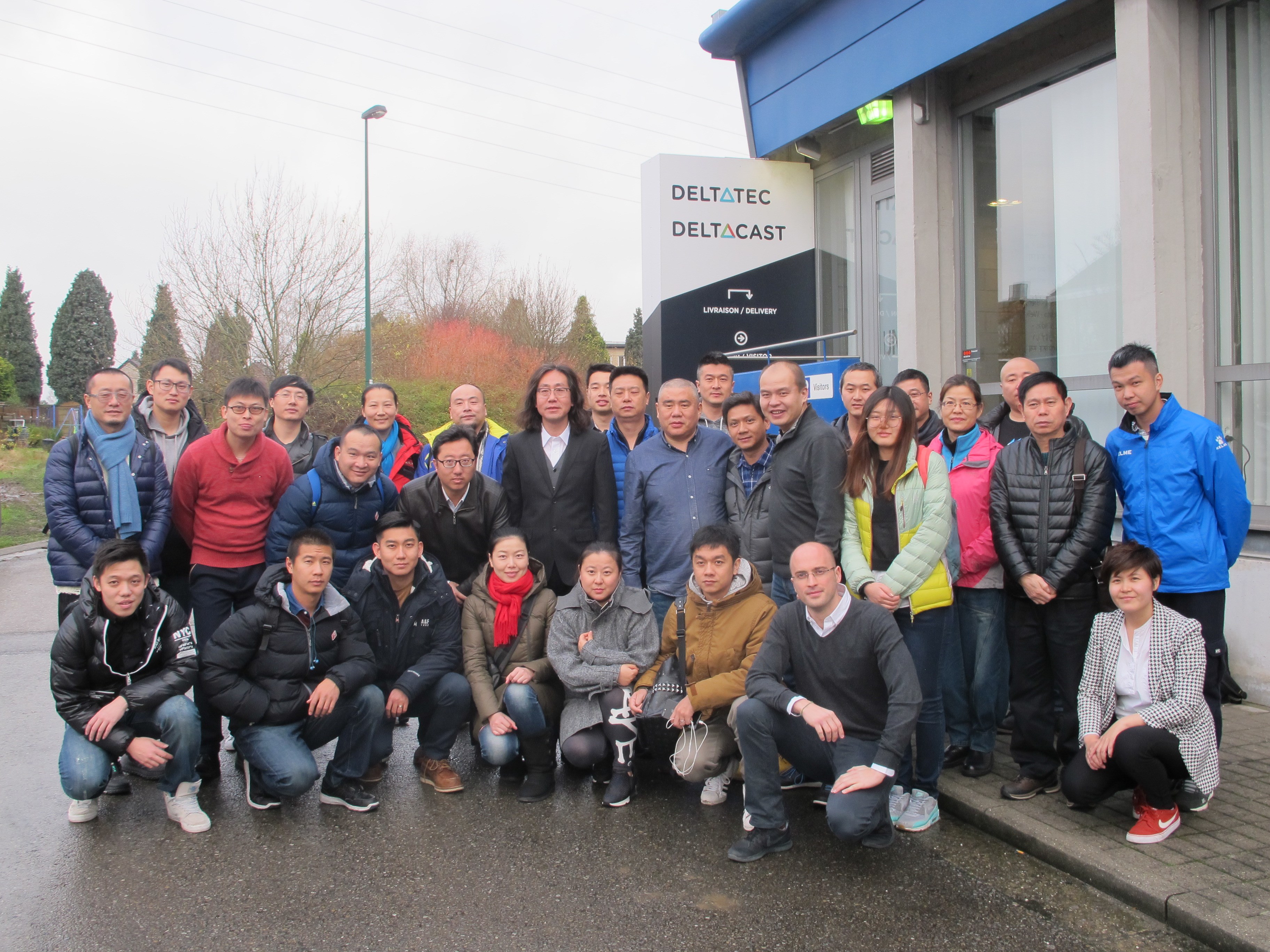 In the morning, an overview of DELTACAST activities were presented to the visitors by DELTACAST CEO, Christian Dutilleux and Erik Kampmann, International Sales Manager, in charge of the sport products line.
The program was punctuated by a detailed interactive demonstration and a tour of the whole company, including the new additional office unit that was acquired early in January of this year.
This delegation organized by CSM strenghtens DELTACAST presence in China even more, while reinforcing their long-standing partnership with INSTEC, a well-known distributor and service provider in the Chinese broadcast landscape.