Thursday, April 26, 2018 - DELTACAST moves into the news segment!
RTL-TVI, which already uses DELTACAST complete suite of virtual sports graphics in its premium configuration for their UEFA Europa & Champions League coverage, has now customized DELTACAST highly interactive presentation tool, DELTA-touch, for their evening news coverage.
DELTA-touch is used during their "Expert corner" segment of the evening news. On a topic that needs more coverage and deeper analysis, an expert uses DELTA-touch to drive the show on the video wall, by selecting content clips, controlling playback, and even drawing on the video. 
Paul-Henry Despontin from RTL Belgium: "For RTL, DELTA-touch brings a clear added-value to our expert corner segment during our news shows. This presentation tool helps our audience to better understand our selected topics, while allowing our expert to move forward with the different segments in an easy and interactively manner''.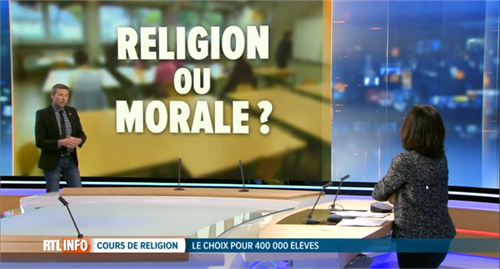 DELTA-touch is a tool that can be used in many different broadcast segments such as news, sports, elections. It is completely customizable. As an example, DELTA-touch is the key technology for DELTACAST real-time statistics for sporting events such as the FIFA world cup or UEFA Champions league. It can automatically integrate high-end statistics from data providers such as OPTA or others.

Get in touch to bring your shows to the next level of excellence!