Why DELTA-stadium
#stadiumexperience #fanexperience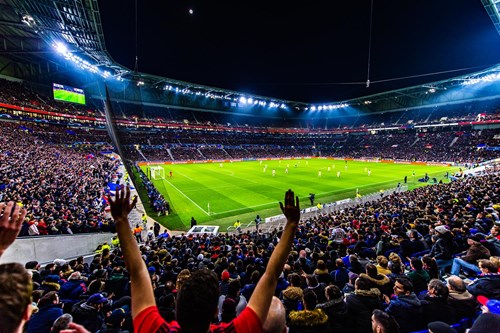 Great stadium experience makes unforgettable memories for fans. In order to gain fans today and to keep them coming back into the future, stadiums can elevate the experience on attributes that make up "the playing field of today": improved viewing options powered by better camera angles, arena scoreboard and main match events (e.g. VAR), replays and highlights with augmented reality (AR), audio/visual effects to greet athletes, performers, fans attending events, multi-platform and multimedia experiences.
#VIPexperience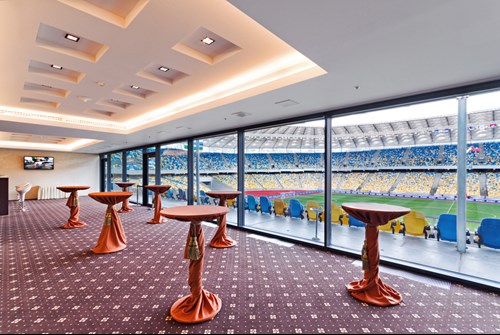 Stadiums drive more and more revenues from third party events thanks to partners and people who book suites, conference and event spaces. With the underlying objective of benefiting from clubs brand image. They want unique content and exclusivity on their dedicated screens. DELTA-stadium helps stadium managers to redesign the VIP experience and plunge their guests into an exceptional multimedia experience.
#InfinityLED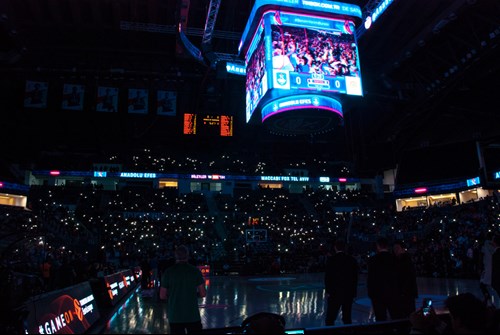 LED screens are getting bigger. To support such an evolution, DELTA-stadium technical capabilities for stadium screens are unlimited: main scoreboards, centered-hung displays, jumbotron, 360° LED displays, perimeter LED and ribbons, IPTV, digital signage screens or video wall. DELTA-stadium supports large deployment of screens, from different sizes and resolution.
#DesignedFortheGraphicOperator
Make the graphics operator the extra fan behind your team! DELTA-stadium has been designed with match day operations in mind. The operator can manage multiple playlists associated to a match event through an easy-to-use and intuitive user interface.
Main features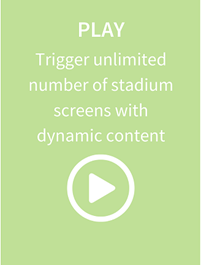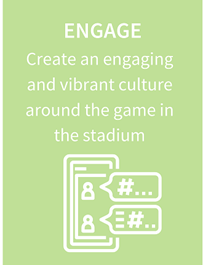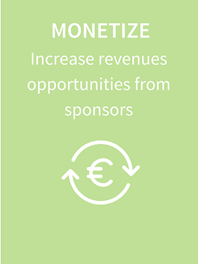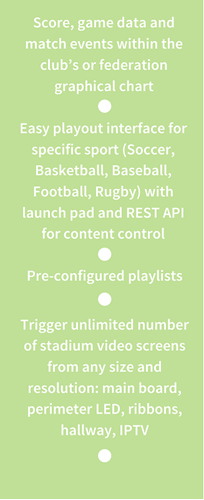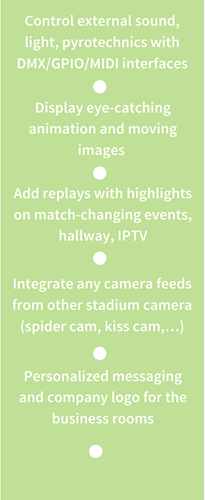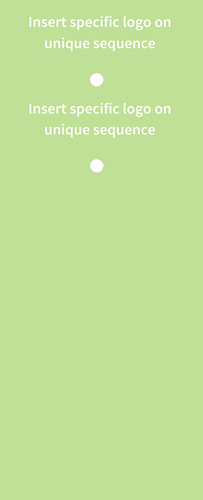 Professional services & consultancy

Premium Support access (email/phone)
Access to software updates and upgrades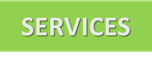 Installation services
Graphics services
Consultancy services
Let's discuss your project
Contact us for more info about our DELTA-stadium solution 
References