DELTACAST shares its innovations at ISE 2020
Innovation makes part of success. DELTACAST will take part of ISE 2020 show in Amsterdam for the first time. You will get the chance to discover the new releases on its live CG platform and on its standalone convertor NDI® to HDMI™.
Do not miss the shot to meet innovation at DELTACAST booth #8 M-365. Feel free to stop there, we will greet you with pleasure. You can already schedule your appointment right now.
DELTA-cg available for Social Networks
 DELTA-cg is the DELTACAST brand new highly intuitive character generator that comes out with high-end graphics for any live event production: sport, news, elections…
It allows you to build top-notch 2D & 3D animations, configure and automate playlists, control all kind of screens, ribbons, LED perimeters, and even synchronize pre-game shows such as fireworks.
After having launched two first versions (Easy and Sport & News), DELTACAST has recently released its Social Networks version will propose new versions in the  new feature,such as DELTA-cg stadium.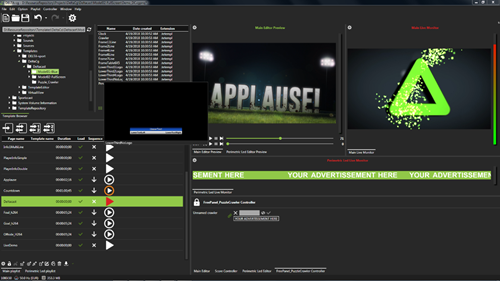 Do you wish to discover it? Do not hesitate to book your demo.
DELTA-neo N2H follows market's needs
Thanks to its multiple relationships with key stakeholders, DELTACAST has added new features for its NDI® to HDMI™ converter in order to address NDI® 4. Are you eager to know more about them? You are now aware about the place to go : Booth #8 M-365!