Tuesday, May 28, 2019 - Discover the new DELTACAST innovations at InfoComm 2019
DELTA-neo N2H
 You probably already know the new DELTACAST NDI® to HDMI™ converter, called DELTA-neo N2H.
The DELTA-neo N2H has been designed to make your life easier and facilitate the integration of NDI® IP technology in numerous points-of-display of many markets.
Tailored for confidence monitoring as well as signal distribution, the N2H will seamlessly integrate any workflow in TV production, stage and event, digital signage, stadiums and corporate multimedia …
Thinking about full NDI workflow? Come and share your vision with us, we might help!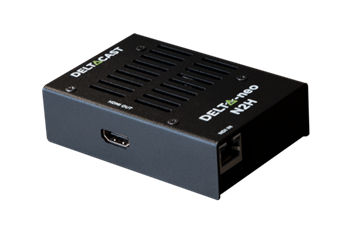 DELTA-cg
DELTA-cg is an advanced character generator solution perfectly fit for all digital signage applications, including everything you need to design, build, display and manage content on your screens. 
Our infinite layers, multi-playlist and multi-outputs approach gives you the tools you need to use media resources, manage screens across your facility and maintain full control over your entire digital signage network.
Whether you use screens for interactive orientation, animated advertising or product information, DELTA-cg is the right future proof choice.
Highly intuitive, DELTA-cg also generates high-end graphics for any other live event production: sport, news, elections, studio, mobile, stadium, entertainment and house of worship shows.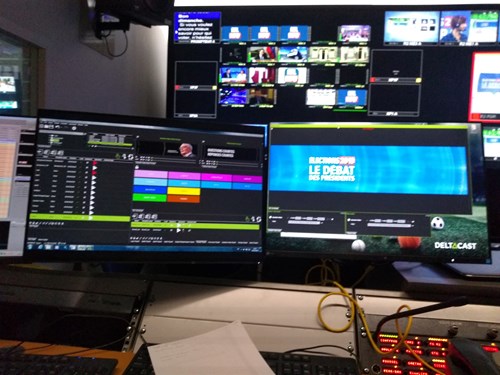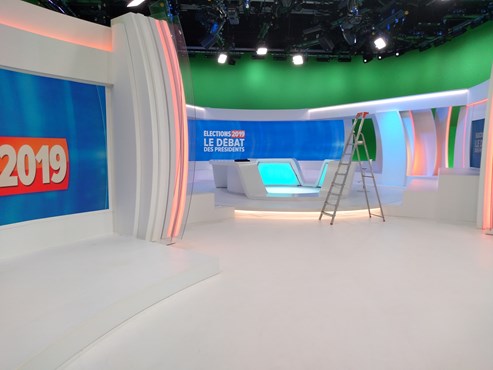 Picture: live TV-program on RTL - Election day