Monday, February 04, 2019 - DELTACAST presents 2 world premieres at ISE 2019!
DELTACAST will head to the ISE 2019 exhibition with its new range of DELTA-neo products dedicated to format conversion in heterogeneous production environments.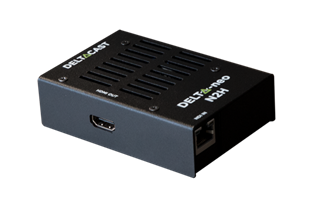 Leveraging its broad expertise in audio and video interfacing formats, DELTA-neo aims to respond pragmatically and effectively to the new inter-connectivity challenges between baseband and IP network protocols. 
The first product, called DELTA-neo N2H, fills an important gap for all video content viewing applications within the NDI® ecosystem.  It allows to decode and display any NDI® stream on a wide range of HDMI™ 2.0 displays devices, TV screens and video projectors.
There is no doubt DELTA-neo hardware-based system will successfully answer market demands for:
Confidence and quality control monitoring
TV Production distribution monitoring
Stage and event screens
Digital signage end-point display
Stadium and arenas screen management
Corporate multimedia content distribution
At the Integrated Systems Europe 2019 tradeshow next week, NewTek will display more than a dozen selections from the world's largest ecosystem of AV-over-IP products.
As long term partner and early adopter of Newtek NDI® technology, DELTACAST DELTA-neo N2H will be showcased among the products displayed at the NewTek booth. (Booth 10-K160).
Of course it will also be demonstrated on the DELTACAST booth (8-M365).
Discover all features of DELTA-neo N2H here. 
DELTACAST is also proud to announce the release of DELTA-cg, its advanced character generator dedicated for live production.
DELTA-cg is a complete and easy-to-use solution for any live graphic titling need. The combination of its simple user interface and its state-of-the-art engine used by the world's leading live production professionals, will offer unparalleled flexibility and quality for any live production.  With unlimited number of graphic layers per playlist and unlimited number of simultaneous graphics per channel, DELTA-cg allows production professionals to finally benefit from this high-end solution in affordable and scalable bundles.
Unilumin Group, the leading LED products and solutions provider will partner with DELTACAST during this ISE 2019 to show how DELTA-cg can efficiently generate and drive the content of the Unilumin flagship products thru its multiscreen management tools. (Booth 12-F60)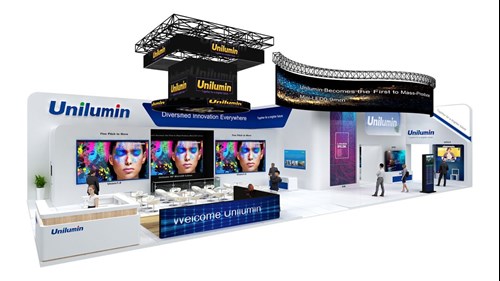 Discover all features of DELTA-cg here.
Both newest members of the DELTACAST family will make their world premiere in stand Booth 8-M365 at the event, taking place February 5-8 at the Amsterdam RAI.