Thursday, June 21, 2018 - DELTACAST World Cup package showcased on RTBF in AR!
For years DELTACAST has partnered with leading stats providers to offer dedicated packages for top competitions such as the UEFA, FIFA, or different national championships.
For this year exciting World Cup in Russia, RTBF is using DELTACAST package in AR in their studio on top of DELTA-highlight. This gives an in-depth insight of the competition to their thousands of viewers.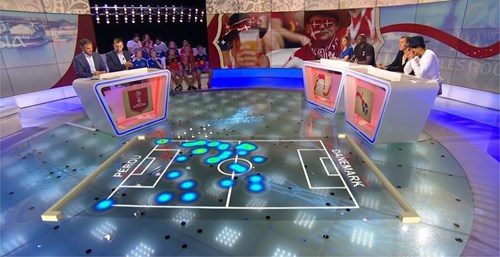 The package is a unique high-end tool presenting advanced data of the competition in real-time, provided by Opta Sports.
Through the use of a tablet linked to their video wall, RTBF can access instantly in-depth information from any game, any group, any team or any player statistics, such as activity heat maps, successful passes or interactive team line ups, giving them the opportunity to illustrate their analyses at the best.
The World Cup package brings even more value, combined with additional analysis tool such as DELTA-highlight and its complimentary DELTA-touch and Virtual View, allowing the creation of high-end analyses sequences through the use of graphics and virtual scenes. Additionally, the 'bird view' effect brings additional value with nice camera angles transition.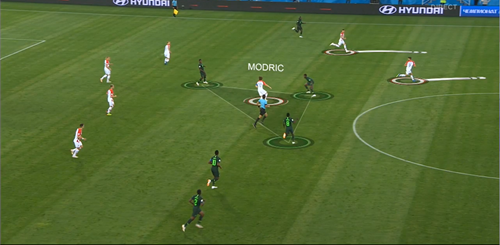 Do you know that dedicated packages can be easily created for any type of competitions?  We collaborate with a large panel of data providers, so get in touch if you want to customize even more and bring your sports competition to the next level!