Friday, March 02, 2018 - DELTACAST 2018 World Cup package!
To provide TV stations with powerful virtual graphics solutions for their audiences, DELTACAST has created a unique, user-friendly World Cup package, with advanced insights and analyses of the competition.
Through the use of a touchscreen, tablet or both, your World Cup show is at your fingertips. You have access instantly to any game, any group or any players' & team's statistics, such as activity heat maps, successful passes or interactive team line ups.
The World Cup package also includes a new pack of statistics such as expected goals and assists!  All these statistics are updated automatically and in real-time in the package.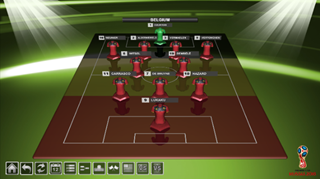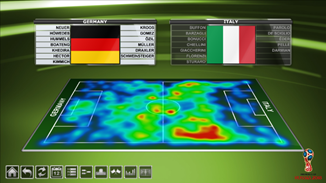 Some world renowned complimentary modules are also integrated in the package such as DELTA-highlight, Virtual View, and DELTACAST interactive presentation tool DELTA-touch.
Coming in different configurations, this package brings your World Cup show to the next level and helps you tell the story you want.
DELTA-highlight
Build your high-end analysis video clips thanks to a large collection of overlays.
Take profit from: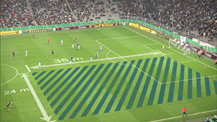 User-friendly interface
Automatic calibration and tracking of player
Bird View: camera fly between camera angles                  
Fully customizable
Plug and play solution
Ideal for studio environments
Virtual View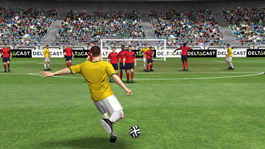 Create a 3D model of a game scene and use it to explain or judge game phases. Display team line-up and explain coach tactics interactively just like a real coach board.
DELTA-touch
- Illustrate your speech by controlling the playbacks of DELTA-highlight video sequences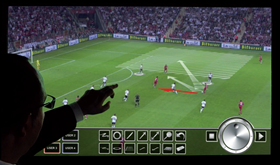 - Draw live 3D graphics directly on the screen 
- Use either a touch-screen or multi-tablet interface
This interactive tool is enhanced with a set of graphics templates built specifically for the upcoming World Cup.
For any new licences on complimentary modules listed above, the World Cup package can be obtained with an important discount.
Already fan of DELTACAST solutions? Contact us for adapting the World Cup package to the products you use and receive an optimized quotation.
DELTACAST strengthens and collaborates once more with the leading data provider Opta sports.
Note that DELTACAST can also design custom made packages on other local or international competitions, with Opta sports or any other data provider.
Contact us directly for more information and to receive the product sheet.