Friday, January 26, 2018 - Complete suite of post analysis virtual graphics integrated by PROXIMUS TV
Proximus TV has selected DELTACAST as their virtual graphics supplier for their productions of the UEFA Champions League and the Belgian Top Football division (Jupiler Pro League).
The deal includes the complete suite of post analysis virtual graphics of DELTACAST, mainly two DELTA-highlight complete systems, with their Virtual View and Bird View extensions, alongside DELTA-touch, to interactively drive the live studio shows for both football competitions.
The challenge for this project is that Proximus TV has to simultaneously produce two live productions for the French and Flemish speakers in the country, on top of a new IP remote workflow.
The implementation provides Proximus TV with all the cutting-edge virtual tools necessary to produce highly detailed analysis clips to its audience, from simple tracking circles around players to complete virtual reconstructions of key scenes that show the point of view of any object on the playing field.
Moreover, thanks to DELTA-touch - the interactive presentation tool -, on-site consultants, located at Proximus TV headquarters in Brussels, can directly add graphics and drive the show from several tablets.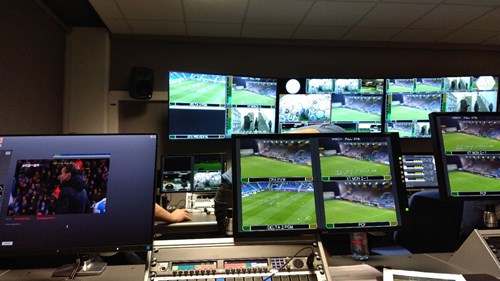 The automatic calibration and tracking capabilities, based on artificial intelligence and the maturity of DELTACAST IP workflows have been strong arguments for Proximus TV.
Massimo D'Amario, Managing Director of SiA: "We are delighted to start our collaboration with Deltacast. The solution brings powerful yet simple to use technology that enables us to deliver the best Sports TV experience to Proximus customers. The evolution of Sports production such as IP workflows, UHD, Artificial Intelligence brings new opportunities and we are excited to start this journey together with Deltacast".
Christian DUTILLEUX, CEO of DELTACAST says: "We are very pleased and excited to have now Proximus TV on board, a key player in football production in Belgium and pioneers in IP productions. We will learn a lot from them, both will benefit in the long-run with new developments on the product line and ultimately all our clients base through this experience".
This new collaboration reinforces DELTACAST presence in Belgium even more and strengthens its partnerships with other key players like wTVision involved in the operation of DELTACAST systems at Proximus TV.
With long term partners like Club RTL, public broadcaster RTBF and pay-TV platform BeTV, DELTACAST has forged its name as the main technological provider in sports graphics in the country.