Friday, August 25, 2017 - Discover our new features and flagship products at IBC
Sport is king in broadcasting and TV productions must match viewer's expectations with top of the line graphics analysis solutions.
At IBC 2017, discover how DELTACAST can bring your show to the next level.
DELTACAST will showcase all its product line during the show.
You'll discover how automatic calibration and tracking, free of camera sensors, allows quick turnaround of graphics, and limit operation to a minimum as well as your production costs.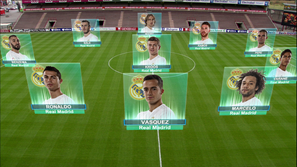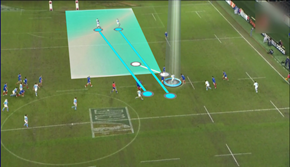 DELTACAST will also present new functionalities to both DELTA-live and DELTA-highlight, including a multi-channel internal recorder, complementing the new powerful version 10 that was presented at NAB. 
Our solution for rugby will be highlighted as well.
NDI and IP is real, with more and more production workflows converging to full IP networks and DELTACAST is right on top of it. During the show, DELTACAST will present its latest developments based on ST 2110 in line with the AIMS roadmap.
The different CG and playout products will also be demonstrated; from top notch sports broadcast graphics to solutions for low cost productions, alongside products dedicated for arenas and stadium giant screens.
Book your demo now and let's discuss together the future of sports production. DELTACAST is working towards fully, censor free, AI automated systems and we can't wait to discuss our plans with you. 
Meet us on our booth 7.A14 !