Tuesday, April 05, 2016 - New interactive presentation tool for the UEFA EURO 2016
DELTACAST & Opta extend partnership on upcoming UEFA EURO 2016 Championship this summer
DELTACAST, a sports virtual graphics company for live sporting events, is delighted to continue its partnership with Opta, a Perform Content brand, through the European Championship held in France. Opta supplies raw data and widgets that DELTACAST then turns into graphics for broadcasters, with a highly interactive presentation tool available in different packages for both rights and non-rights holders.
"We are delighted to partner once more with Opta, a major sports data provider. This choice stems from the huge success we already had together on our package for the FIFA World Cup in Brazil" said Christian Dutilleux, CEO of DELTACAST. 
Using their advanced technology, DELTACAST is able to bring Opta's live data to life, with interactive templates highlighting key aspects of the competition such as games, teams or players in real-time by the presenters to their audience. DELTACAST Euro 2016 package is the ideal presentation tool for both rights and non-right holders, wishing to cover the competition optimally using a high-end presentation graphic tool, which guarantees maximum visual impact for the audience, while taking their production to the next level.
The Euro 2016 package is composed of a set of impressive features tailored to suit broadcaster's different needs:
Build your high-end analysis video clips thanks to a large collection of overlays. 
Take profit from:

- A user-friendly interface
- Latest tracking technology                   
- Fully customizable
- Plug and play solution
- Ideal for studio environments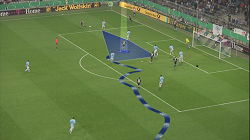 - Create a 3D model of a game scene and use it to explain or judge game phases
- Display team line-up and explain coach tactics interactively just like a real coachboard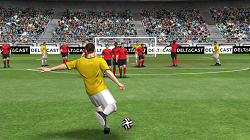 - Illustrate your speech by controlling the playbacks of DELTA-highlight video sequences
- Draw live 3D graphics directly on the screen
- Use either a touch-screen or multi-tablet interface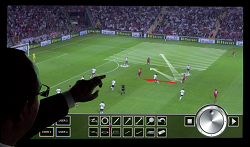 Standard game panels
- Group tables
- Group ranking
- Team line-up
- Match of the day                   
- Basic team stats
- …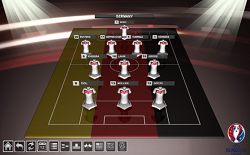 Advanced game stats
DELTACAST develops partnerships with the major game data providers, enriching pre and post-game analysis with advanced real-time statistics panels:

- Detailed player statistics
- Detailed team statistics
- Heat maps
- …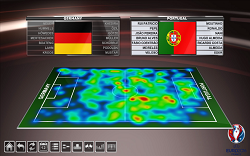 "We are thrilled that DELTACAST have chosen Opta once more as data provider for their Euro 2016 package. DELTACAST is among the best sports graphics providers in the industry and their different virtual graphic solutions are used through-out the globe by premium broadcasters on top sport competitions. We are proud to be associated with their quality tools" said Romain Fabre, Opta Sales manager France & Benelux.
---
About DELTACAST
DELTACAST is dedicated to the next generation of virtual graphics for live sporting events 
The company's products rely on a set of proprietary high-technology modules: sensor-free tracking, image processing algorithms, adaptive chroma-keying, and a high-quality 3-D engine. The existing products are DELTA-live (live virtual graphics), DELTA-highlight (analysis tools), DELTA-touch (interactive presentation tool), Virtual View (realistic virtual 3D scene), DELTA-branding (advertising) and DELTA-stat (real-time on-air graphics).
DELTACAST also performs specific projects for the professional TV broadcast market (TV game software, Virtual Director, TV show automation).  www.deltacast.com

About Perform Content:
Perform Content is the complete sports content provider where we collect, produce, package and distribute data, editorial and video for professional sports competitions across the globe. We deliver more content, more quickly, and in more detail than anyone else.

About Opta:
Opta is the world's leading sports data brand, collecting, packaging and distributing detailed sports data to B2B clients across the world.
Over 850 worldwide, including some of the world's top companies, federations and clubs.
---